PURE SELECTION - Therapeutic plasma exchange (pex)
In the filtration processes, blood plasma is first separated using a hollow fibre capillary. When this plasma is discarded and replaced with donated fresh frozen plasma (FFP) or a solution of human albumin, this is referred to as therapeutic plasma exchange (TPA or PEx). This exchange is not selective, as non-pathological substances (e.g. coagulation factors) in the plasma are also eliminated. Nevertheless, this is currently the method of choice for many indications.
Our filters for plasma treatment contain membranes that are developed and produced in Germany for these special applications. The SepaPlas®06* plasma filter offers excellent biocompatibility and optimised separation of plasma and blood cells.
In cooperation with our partner, we can offer various PLASMART series membrane surface areas from 0.05m² to 1.0m².
LDL apheresis (double filtration)
Therapeutic plasma exchange
Haemoperfusion
Rheopheresis
Selective apheresis
Double filtration with adsorption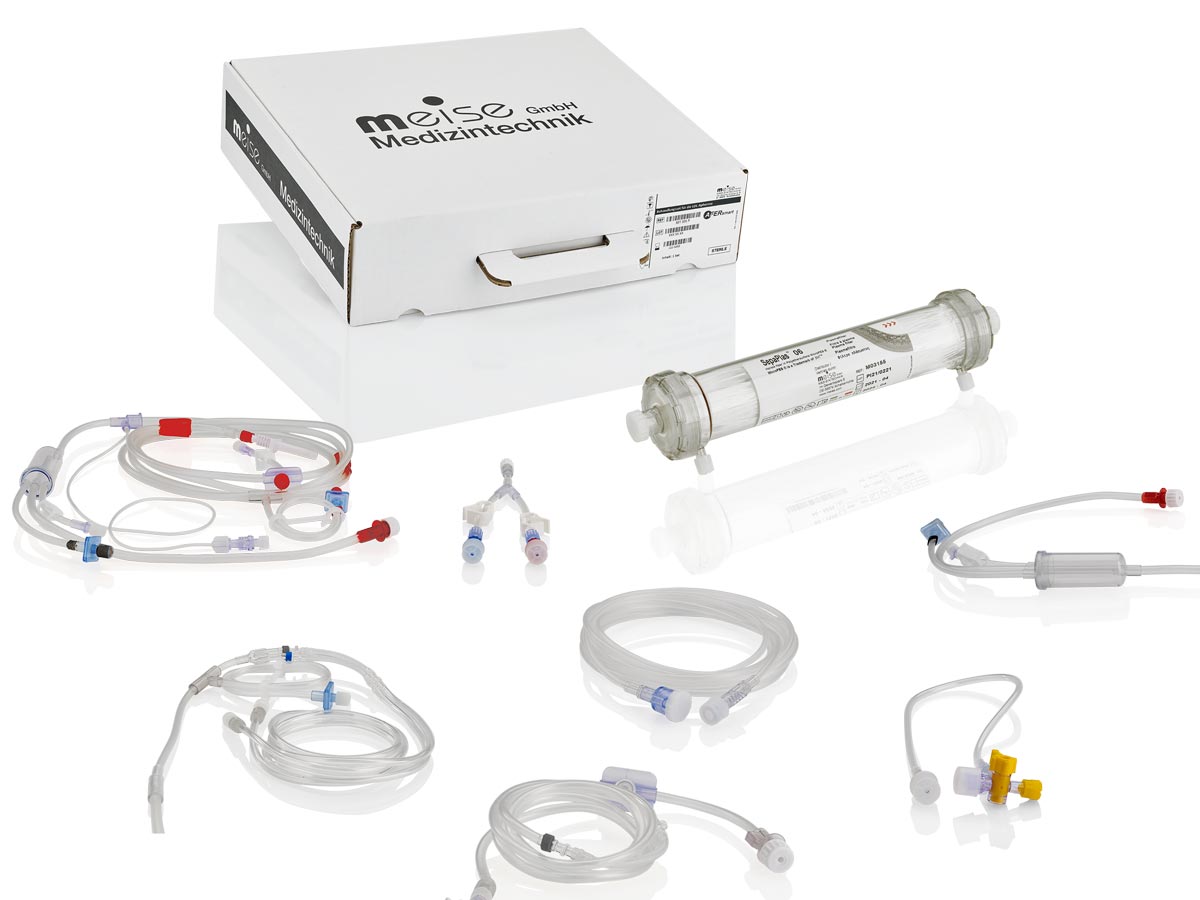 Components/Type
Set 101P
Art. Nr. 139009
Set 111P
Art. Nr. 139013
Plasmafilter SepaPlas® 06* 0,6 m²
X
Plasmafilter Plasmart 1000* 1,0 m²
X
Tubing set for plasmapheresis M90066
X
X
Heating hose AD 816.1 PK
X
X
Adapter AD 742.1 KK
X
X
Adapter Hansen connection with LLw connector AD 681 KK
X
Syringe 30ml
X
X